Pwr04222003 This is your user page. Please edit this page to tell the community about yourself! == 
https://www.youtube.com/watch?v=YJkStbBypkQ&list=PLyN0GYQy_cl-3yqCiXjewK6mpVtjTqI9G&index=190
== * Add links to your favorite pages on the wiki here! * Favorite page #2 * Why did I not Add this sooner? This is my Favorite Villain song right here.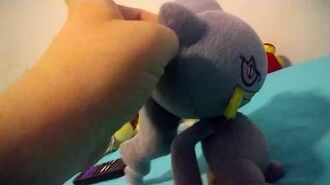 This Is my account for The Villain song Wiki
I am Pwr04222004 I am so glad to meet you all You guys
Have no idea I mean being blocked from Villains Wiki really hurt Me that account meant everything and I did all
that ¨work¨ Just to get that account¨blocked¨'Not that I´m One to complain I just wanted to help all those wonderful People out there and Blocking me keeps Me from them I want to matter to them I want to be the savior of all of these Wikis please give me more of a chance to reach out to those who are Less fortunate than me please think it over will you?
I somehow got a roku remote In The video below,
Community content is available under
CC-BY-SA
unless otherwise noted.